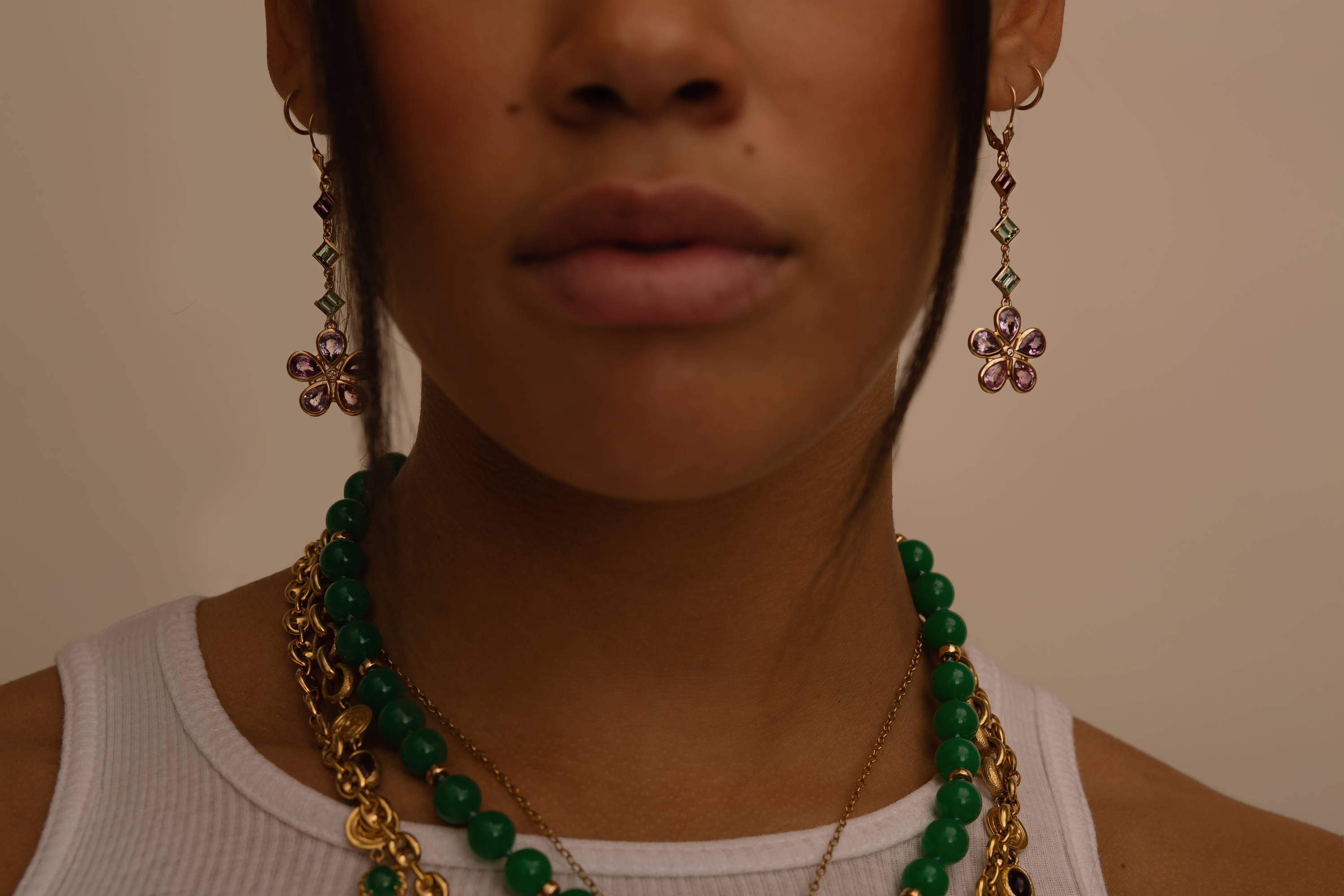 Adorn the Moment with our Gift Guide
---
---
Giving the gift of jewelry is more than just bestowing a beautiful accessory; it's a heartfelt expression of sentiment that transcends time. Each carefully selected piece becomes a reflection of the bond shared between giver and recipient.
In the gleam of a diamond pendant, there lies the affirmation of love and admiration. Within the delicate details of an intricate bracelet, a reminder of cherished memories resides. The gift of jewelry holds the power to encapsulate emotions and etch them forever in sparkling brilliance.
Whether celebrating a milestone, kindling romance, or simply conveying appreciation, this precious gesture carries a profound message of affection, making it a symbol of enduring connection and a treasured keepsake that will be cherished for generations to come.
---
Elevate Elegance: Fine Women's Gold Jewelry, Exquisite Gifts for a Lifetime
---
---
Unwrap the Extraordinary: Special Gifts, Forever Cherished
---
Indulge in Timeless Opulence: Exquisite Men's Jewelry, Awe-Inspiring Gifts
---
Discover jewelry for every style and budget. From classic elegance to bold statements, our collection has something for everyone. Jewelry is the ultimate gift, expressing love and celebration in a tangible form. With exceptional quality and diverse price points, you can find the perfect piece without breaking the bank. Celebrate life's moments with jewelry that will shine for a lifetime.